My 7 year old has been having a ball with the homeschool product review, The Reading Kingdom.
It is a fun and adventurous on-line reading program, that captures the students attention for a lengthy amount of time.
Reading Kingdom teaches 4-10 aged children to read and write up to a 3rd grade level. This program is customized to each students level depending upon the results of their initial assessment test.
Reading Kingdom trains the student in six different skill areas.


sequencing
motor skills
sounds
meaning
grammar
comprehension
I was extremely pleased with the improved fine motor skills my son obtained while "playing" this on-line reading program, Reading Kingdom.
We only allow video games on the weekend , so this program was considered a treat for my son.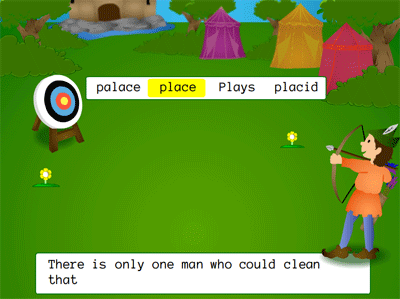 Conveniently,  I only had to monitor the first initiall assessment session to assure that son was catching on and understanding the mechanics of the program.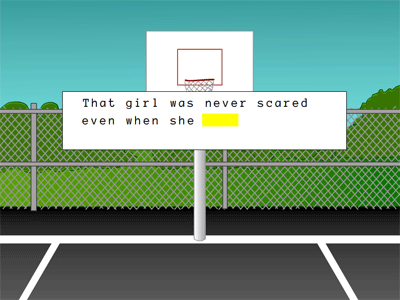 My son is reading between the 2nd and 3rd grade level, but it took several weeks for him to excel the keyboard and mouse training section which is imperative to successfully utilize the program.  Be prepared for your child to spend many sessions or even weeks mastering the keyboard and mouse training before moving on to the different sessions.  This was a bit discouraging and tedious for my second grader.
Reading Kingdom's website is very thorough and helpful in informing the parent of the logistics of the reading program.  It is very organized and easy to manipulate.
You can read more on the structure of The Reading Kingdom.  They combine a phonic with a whole language approach to reading.
Being able to add multiple students for one rate is a bonus, too.  I found it convenient and reassuring when I received a progress report on my son's progress via email.  You can access their progress report at any time on your account.  I found worthy the Reading Kingdom tutorials.
Buy It
A subscription to Reading Kingdom is $19.99/month (with no monthly minimum), or $199.99 per year. You may cancel your subscription at anytime.
In my opinion, it's a FUN and beneficial on-line reading program, but it is over priced and does not fit into our homeschool budget.
I suggest you take advantage of the 30 Day Free Trial before making the investment.

To read my thoughts on more homeschool product reviews.