Samson's Classroom is an online series that helps students become better readers. Students can play engaging games that focus on 3 core building blocks; sight word lists, spelling, and reading comprehension.


Samson's Classroom is designed for grades K-5. However, it would be a great review for a 6th grader.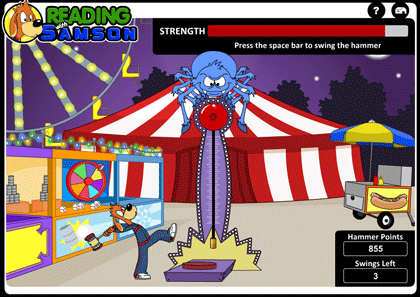 Reading comprehension helps students analyze reading material and learn how to draw conclusions and answer questions based on that material that they read from the story provided. This was a bit challenging for my 7 year old. I'm not sure if it was because the story was actually read online and he was not physically holding a book or if it was slightly over his grade level.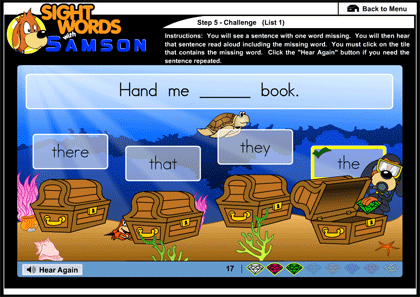 Sight Words with Samson's Classroom is a HUGE help for all beginning readers. This fun and engaging product is proven to help early readers master the 224 most commonly used words in the English language. My 7 year old son is having so much fun playing this game.  This is his favorite section of Samson's Classroom.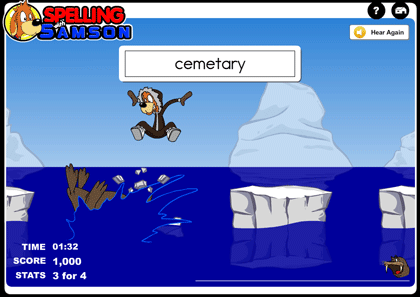 With more than 5,000 words and counting, my son is learning to spell words he has never tried to spell before and they are above his grade level.  He is loving the challenge, but can only spend a short amount of time on each section before he gets a bit frustrated. He is a perfectionist by nature.
My Thoughts
Our family really does not participate in a lot of computer software learning.  I have to admit, this is one of the best learning software we have been exposed to in the last couple of years.
The reading comprehension is by far my favorite aspect of the program. The stories I felt were a bit challenging for my 7 year old, but as he progresses, it will become much easier.  Grahm can work independently on his reading comprehension after lunch while I am finishing up the afternoon chores and school.
I give Samson's Classroom a thumbs up!
Subscribe 
Home (1 user) $30 per year or Family (4 users) $50 per year.

 How does your child learn their
sight word
lists?
Read my other thoughts on our homeschool products!
I received this product in exchange for my honest review.  No other compensation was given.