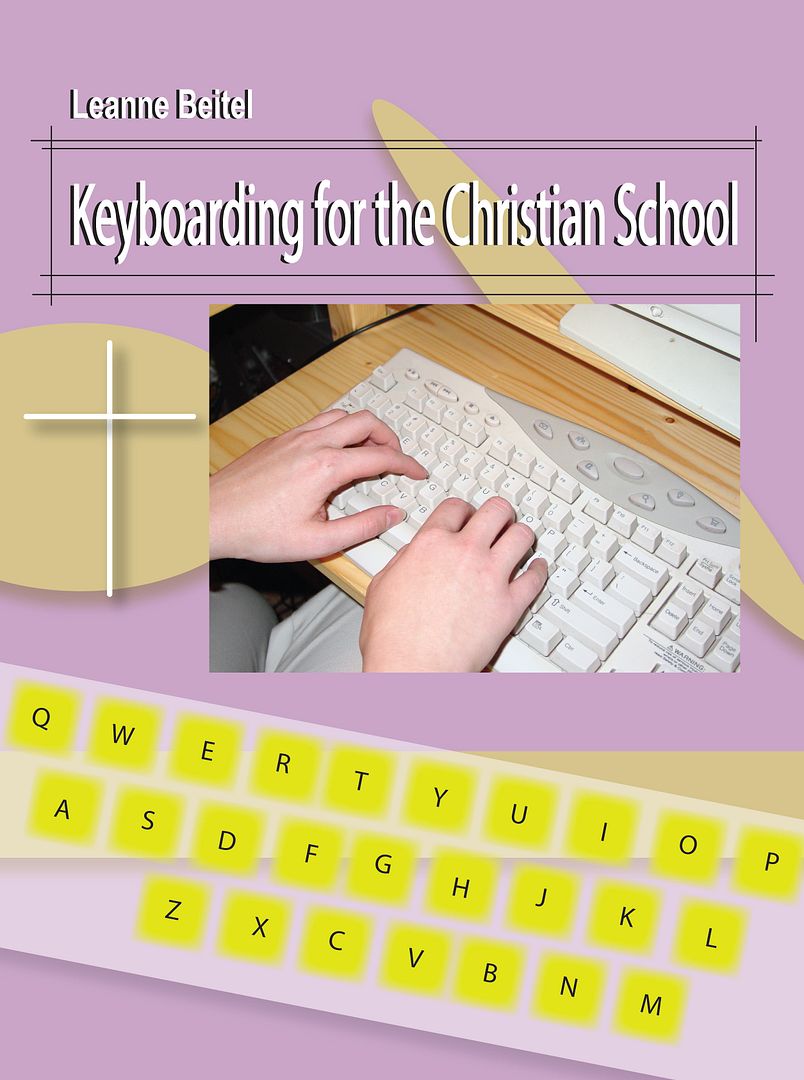 It is imperative in today's society for the homeschool child to be able to master the keyboard efficiently without looking at the keys.  My children have tried several different types of keyboarding homeschool products in the past and have never been successful.
Since my children were not proficient utilizing the keyboard, I was thrilled to be chosen to review, Keyboarding for the Christian School.
This program is not a game like all the other keyboard programs my children have attempted in the past.  It comes as a book that mandates the student to look at their paper instead of the keyboard or screen.  I strongly believe this has been the key to my children's keyboarding success since they started this program.  They no longer are looking at the keyboard!
I printed the ebook and placed the lessons in a binder.  Each child has a different colored sticky note representing a bookmark.  The binder is always left on the computer table.  This system works great for us.
Also, during review lessons, I oversee their lesson just to make sure they are touch typing.  It only takes a few minutes.
My 2 high school students will be completing this course as 1 elective course this semester.  My 6th grader will be working at a slower pace.
After completing this program your child will be proficient in the following areas:
Typing drills, timings, letters, envelopes, APA and MLA reports (the ONLY book that features both), centering, proofreader's marks, and creating tables with a Biblical perspective
I am not the least bit surprise that Keyboarding for the Christian School is now an award -winning ebook.  I just wish I knew about years ago.
Keyboarding for the Christian School can be bought for 15.95.  The recommended ages for this program are Grades 6 and up.  This is well worth the price considering it is a non-consumable product.  I have 6 children, so this is a HUGE plus for me.
There is an elementary version that I am going to buy for my younger children.
Don't want to miss any informative homeschool posts, subscribe today.
I received a copy of Keyboarding for the Christian School for free in exchange for my honest opinion.  No other compensation was given.