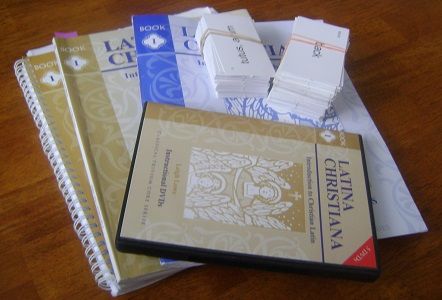 If you're overwhelmed at the thought of teaching Latin, Memoria Press is a great program for teachers with little to no Latin experience. The DVDs are a great learning tool – you can learn right along with your children.
Tonia shares about her own experience in teaching Latin to her daughter and includes a peek at what a week of Latin study looks like for them. She even includes free printable PDFs for Latin vocabulary and grammar drill as well as a 9-page PDF that outlines a daily recitation schedule to cover the whole year.
Click over to The Sunny Patch to download these Latin printables that correspond to Latina Christiana I.