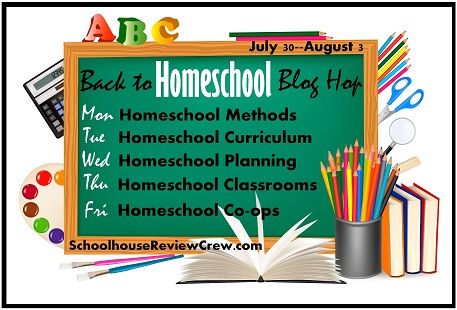 Welcome to Day 2 of the 5 Days Back to Homeschool Blog Hop.
Today we are discussing one of my favorite topics of homeschooling!
Curriculum!
Check out  what we are using for our homeschool curriculum choices for the 2012-2013 school year.
Today I am going to share 7 tips on what I consider when searching for homeschool curriculum for our family.
7 Tips on Choosing Homeschool Curriculum
Non-consumable – this is imperative for our large family.
Christian Based – does it conform to our Christian faith?
Minimal Teacher Prep – I rather spend my time blogging teaching instead of spending hours of prep time.
Multiple Credits – will this curriculum cover more than 1 subject? (I believe this is the key in homeschooling)
Modification – I need to be able to easily adapt it to fit all my children's level.  This is more so with Bible, Character, History, Science, and Geography rather than the core subjects.
Cost – can I find it used?
Pray before making each purchase.
Of course, I always like to read lots of
reviews
on blogs.  I have a tendency to trust bloggers rather than the vendor itself.
Don't forget to check out all the FUN giveaways:
The HOTest Back to School Gadget!
$25.00 convenient shopping spree!
If you are new to homeschooling or are on the fence, read How to Homeschool – 10 Steps!
Make sure you don't miss a day, subscribe today!